This past weekend, Drew, Ellen, and I headed to the Big Shanty Festival to meet up with some friends. It was also the first weekend where it REALLY felt like SPRING! The weather was in the high 70's….a little warmish. It did feel a little on the hotter side, but it was nice to get some sun!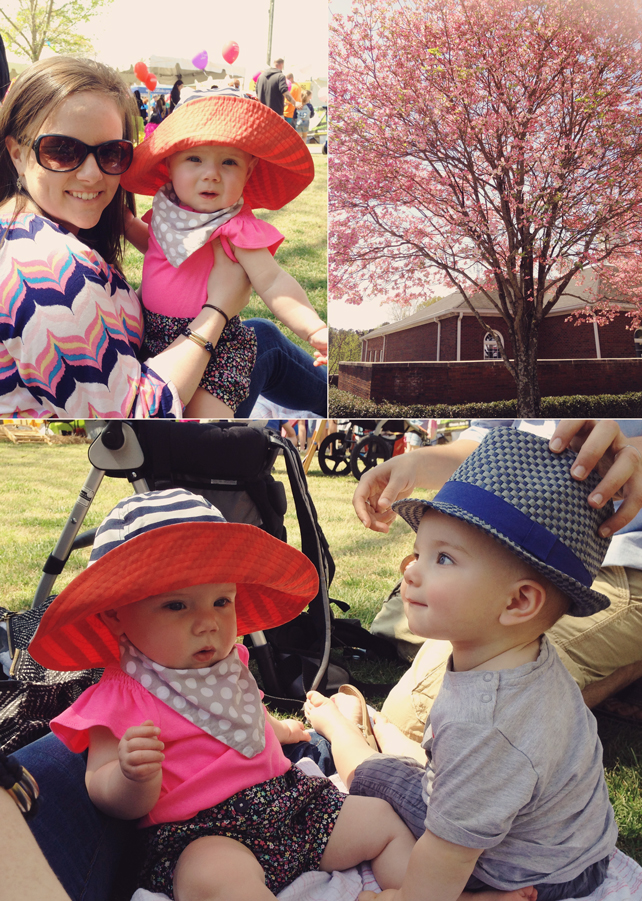 The trees were blooming and everyone and their families were out and about at the Big Shant. And it wouldn't have been a trip to the festival without a foot long corn dog and a funnel cake!
Needless to say, Ellen was pooped by the end. And so were mom and dad.