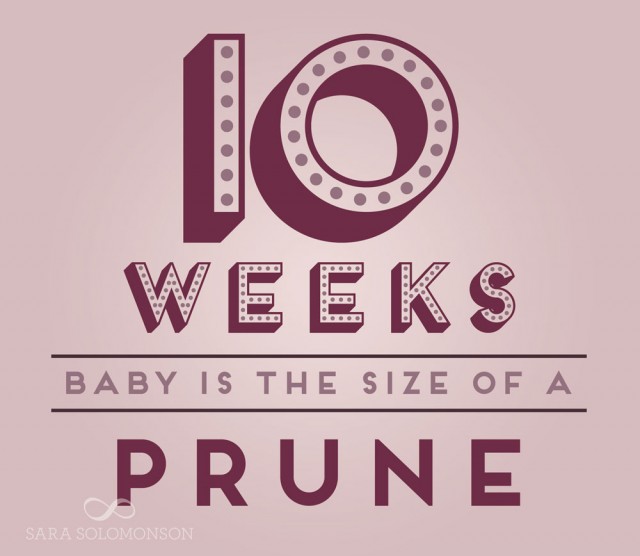 How far along? 10 Weeks
Total weight gain/loss: -1
Maternity clothes? I just went up a FULL bra size! Like my boobs weren't big enough BEFORE I got pregnant! Sheesh! Went on over to target and finally made the big switcheroo.
Stretch marks? No
Sleep: Always takes a bit for me to get going in the morning. I set my alarm about 45 minutes before I actually HAVE to get up, so the snoozing helps me a bit! As long as I'm in bed by 10:00, I am good to go!
Best moment this week: Spending time with Drew. It is a very rare occasion to come home and relax. This week, I got two full night of Drew all to myself!
Have you told family and friends: Only a few close friends and family. Waiting for the big 12 week appointment before we spill the beans to everyone!
Miss Anything? Beer, wine and sushi!
Movement: Not yet
Food cravings: Well besides the regular Mexican food cravings, I really really have been craving a Jimmy Johns sub with avocado spread and salt n' vinegar chips! Yummo!
Anything making you queasy or sick: Chili. I don't know what it is. It is not the beans. Not the meat. Not the sauce. But the smell and taste of chili itself makes my stomach turn.
Have you started to show yet: Don't think so. Just feel bloated through the middle.
Gender prediction: We both have a girl feeling!
Labor Signs: Uhm no.
Belly Button in or out? Inny
Wedding rings on or off? On
Happy or Moody most of the time: Happy for the most part! I'll have my occasional break down.
Weekly Wisdom: Take time to breath and don't stress! It is what it is.
Looking forward to: 12 week appointment on the 18th and to see the growing nugget! I think I will feel more at ease to be over the 12 week hump!