Well, we have officially made it through our first cold. Ellen started feeling poorly the weekend before Halloween and made it through Halloween night with just some sniffles and a runny nose. Went to see the doctor on Wednesday and, because she is so young, only home remedies were recommended. Saline drops, suction, humidifier, and some vicks.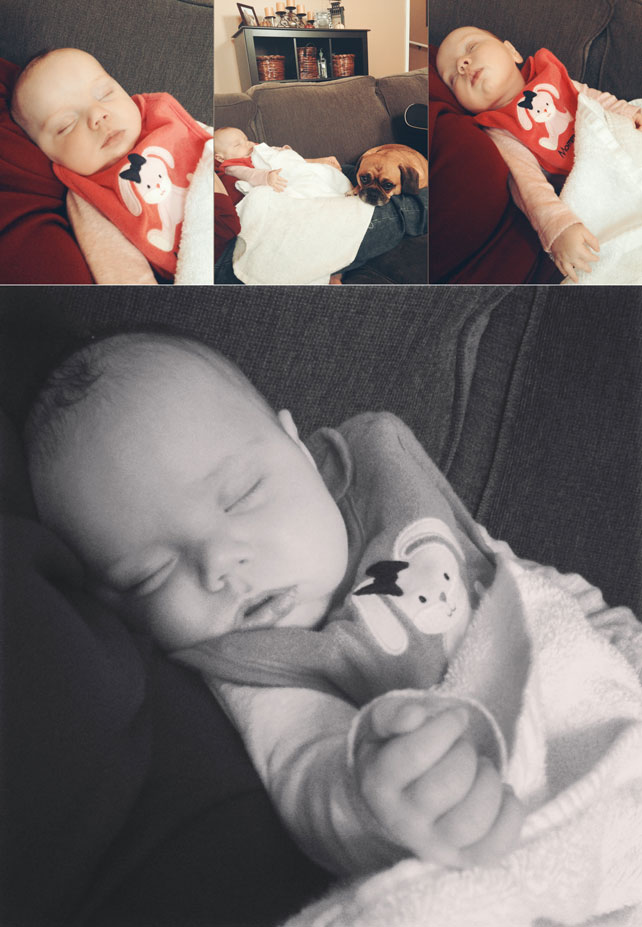 Friday night came the fever, coughing, and projectile vomiting. Not. fun. and pretty scary. She would only sleep 20 minutes at a time, and wanted to be held constantly. My poor baby. So, I think with all of that, it was inevitable for the entire household to get sick…….
We are still recovering. Ugh.
BUT, glad my baby is feeling better! She is slowly getting her appetite back, but we are still holding our breath through each bottle. Have you ever seen the exorcist?