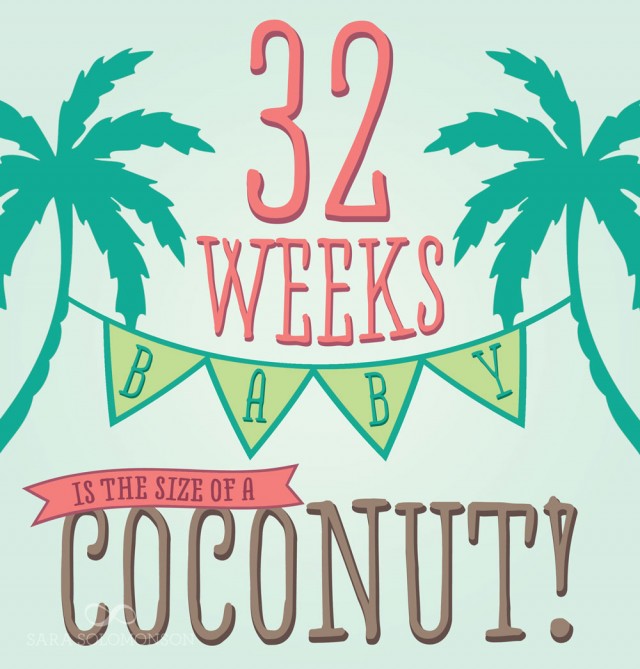 How far along? 32 Weeks
Total weight gain/loss: +17.8
Symptoms? Hot! All of the time. But I guess that comes with being big and pregnant during the warmest months of the year! Swollen feet (whenever it is super hot), a little bit of heartburn, and just plain being uncomfortable! Oh! And being out of breath constantly. Like baby is sitting right on my lungs. Sometimes I dread taking a lunch at work because I don't want to have to climb the stairs.
Sleep: Getting a little harder to fall asleep. Don't know if that's to blame on being pregnant or that there is so much on my mind! It is definitely much harder to maneuver to one side or the other in the middle of the night.
Best moment this week: Well, because I've missed the last post, I guess I will go with the long week I had at home in Memphis with the family! It was great to relax and put everything at home on the back-burner until I got back.
Miss Anything? Being able to move like a normal person. Struggling to get in and out of the car is a riot! I kind of just fall in and roll back out.
Movement: Moving a lot! I can now start to see movement from the outside!
Food cravings: Berries! I've been eating a lot of berries lately…..strawberries, raspberries, blackberries. So good with greek yogurt and granola!
Anything making you queasy or sick: Only if I get overheated.
Gender prediction: Bows!
Labor Signs: Nope! Not even a braxton hicks contraction (which I hear is normal toward the end)
Belly Button in or out? Still in! Smoothing out each week, but hasn't popped yet.
Wedding rings on or off? On! I can't believe it. May bite the bullet and take them off in the next couple weeks just to be on the safe side.
Mood: Better mood than I was in a couple weeks ago. Still getting down ever so often, but I think my week of vacation helped me relax a bit. Getting a lot of things done on my to-do list this week has also contributed to the good mood as well!
Weekly Wisdom: Have patience with yourself and your partner. You are both trying to figure this all out and as excited as you both are, deep down you are both equally as terrified. Will we get everything done in time? Will we have a smooth labor and delivery? Will baby be healthy? And most importantly….will we be good parents? I keep telling myself this is all normal. You can only prepare so much. Everything else we will learn as we go! Luckily we have such a great support system of family and friends and we are so grateful for that.
Looking forward to: Getting stuff done! Hoping to have the nursery all finished within the next couple of weeks. Finishing up our closet purging and then tackling the kitchen and bathroom cabinets! Yippee!